The 2nd trailer I did for Kraftzone.net minecraft server. (See the first one here: Kraftzone.net Trailer)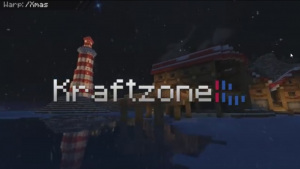 Again much fun I had making this, everyone on the server who took part in building this winter town did a lot of work. I just put together the video for it, there was originally going to a timelapse video showing the town built from stratch, however I was pretty busy and wasn't able to setup a recording for that on the server as it would have stretched over a days. Still the end result of what got built in the space of about a week was pretty good.
After Effects was used to the video editing and effects.
Music used:
– Mark Burton vs Sunlounger And Zara Taylor – Try Understatement To Be Love (Armin Van Buuren Mashup)
– Dj Bobo – We wish you a Merry Christmas